Regular price
Integra Tea Health Tonic Blend
---
Regular price
Integra Tea Health Tonic Blend
---
ANTIOXIDANTS KEEP US HEALTHY AND YOUTHFUL
Integra Tea is a special blend of green tea and ancient Asian herbs that not only delivers some of the highest concentrations of antioxidants we can find, but also stimulates your body to increase it's own natural production of the power house free radical busting enzyme SOD. Anitoxidants help keep us young and support a healthy immune system.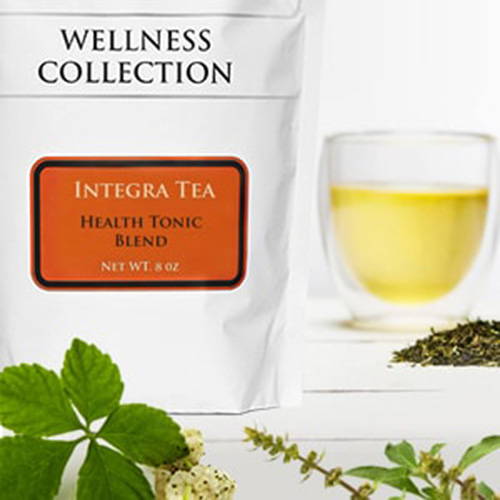 ---
RESTORE BLOOD FLOW AND CIRCULATION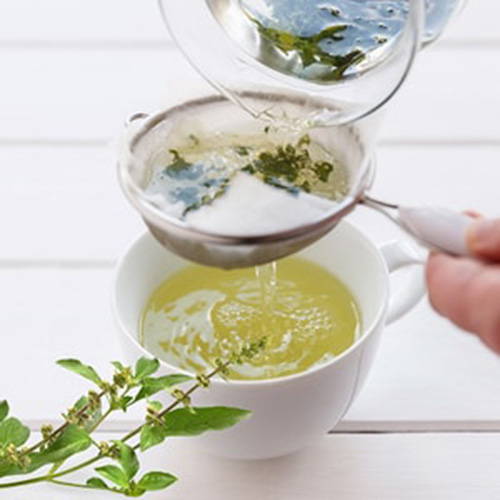 Integra Tea stimulates your body to increase production of Nitric Oxide. Nitric Oxide is a natural vasodilator, i.e. it expands your blood vessels allowing more blood to pass through with less pressure. This results in increased blood flow, improves the function of all organs and improves memory and mentation.
---
RESTORES A HEALTHY BALANCE
Adaptogens are herbs that help restore and maintain your body's natural harmony. Integra Tea has two of the most powerful adaptogens ever discovered. Gynostemma has been revered for centuries in China as "The Immortality Herb" and Tulsi has been an important player in the Indian art of Ayurveda. Together they deliver a potent adaptogenic one-two punch.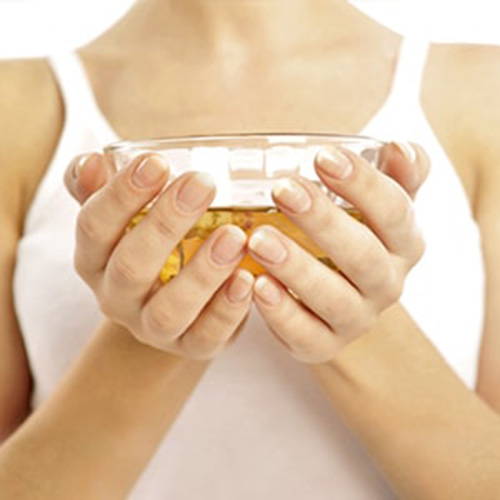 ---
MANAGE YOUR WEIGHT AND BLOOD SUGAR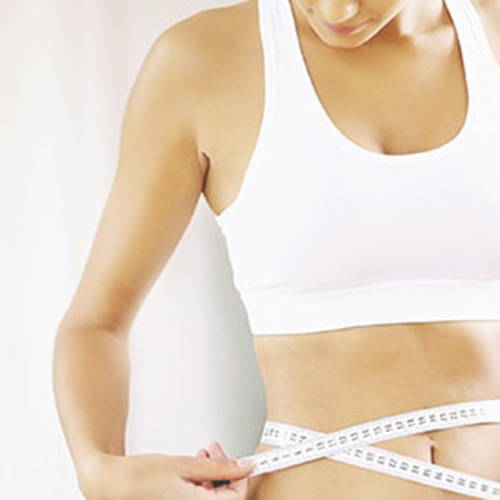 Integra also features the popular weight loss tea Wu-long (or oolong). Wu long is a favorite of Oprah Winfrey because it both boosts metabolism and suppresses our appetite. Mulberry leaf in Integra also helps by ensuring that much of the fat and sugar we consume can't be converted to fat.
---
Ingredients: Gynostemma pentaphyllum, Ocimum tenuiflorum, Morus alba, Camelia sinensis

Note: While Integra Tea does contain caffeine, it is only about 1/4 the caffeine found in an equivalent size cup of coffee.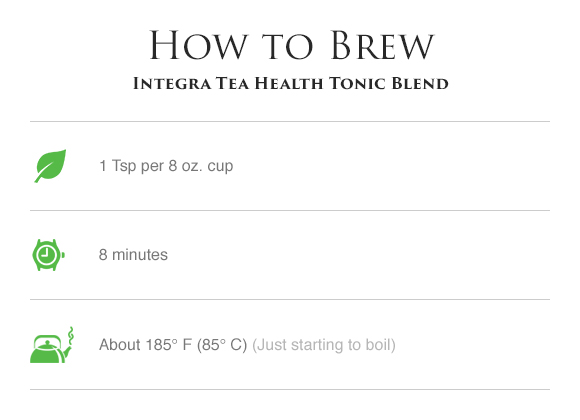 ---
* Our products have not been evaluated by the United States Food and Drug Administration and are not approved to diagnose, treat, cure or prevent disease.
Customer Reviews
Reviews (44)
Questions (0)
05/26/2018
Eileen D.
United States
Love it!
I start my mornings with a big cup of Integra Tea. I love the natural energy I get from this tea and no longer need to drink caffeine to get me going - and it tastes good. Thanks Ralph!
Thank you so much, Eileen! Your continued support and trust means a lot. Glad to hear how your loving the result .
05/20/2018
Cynthia M.
United States
Love this tea!
I have several tea steeper's and this tea make a good cup in any of them. It's how I start my day.
Manal
It is really delicious and slightly sweetie as well
More than a tea purveyor
I have purchased tea from Immortaltea company for a couple of years now and have always been satisfied with the quality and price of their products. In addition, they frequently provide additional information on health and nutrition such as the recent "fasting" guide. I highly recommend them.
Good tea
I've ordered this twice before. I like the tea, but this batch seems to be different in that it doesn't brew near as dark as the previous two orders. Not sure what's changed but I do know if I use the leaves a second time the tea is weak..not a lot of flavor. Definitely NOT like the previous two orders.
Hi Cynthia, I'm so sorry this batch doesn't seem to be brewing the same as your last few bags. It could be a seasonal variation but we recommend trying to brew it a little longer than usual if you're wanting to get a richer flavor.
---
The information provided on our site is for informational purposes only and is not intended as medical advice nor to replace medical advice from your physician.
* Our products have not been evaluated by the United States Food and Drug Administration and are not approved to diagnose, treat, cure or prevent disease.