Celebrate Health Independence

this 4th of July with

40% OFF These Special Product Bundles
With Summer in full swing, it's time for vacations, backyard barbecues and family get togethers.

It's easy to push your health to a back burner. But this actually the perfect time to double down on your wellness goals.

The weather makes exercise easy and fun and fresh healthy products are a short trip to the farmer's market away.

To help keep you on track, we've put together two special bundles of our best selling supplements and teas.

Whether you're at home, in the office or on that much-deserved vacation, these combinations of capsules and teas will help you take advantage of the joys of summer and achieve your wellness goals.
Gynostemma On The Go Bundle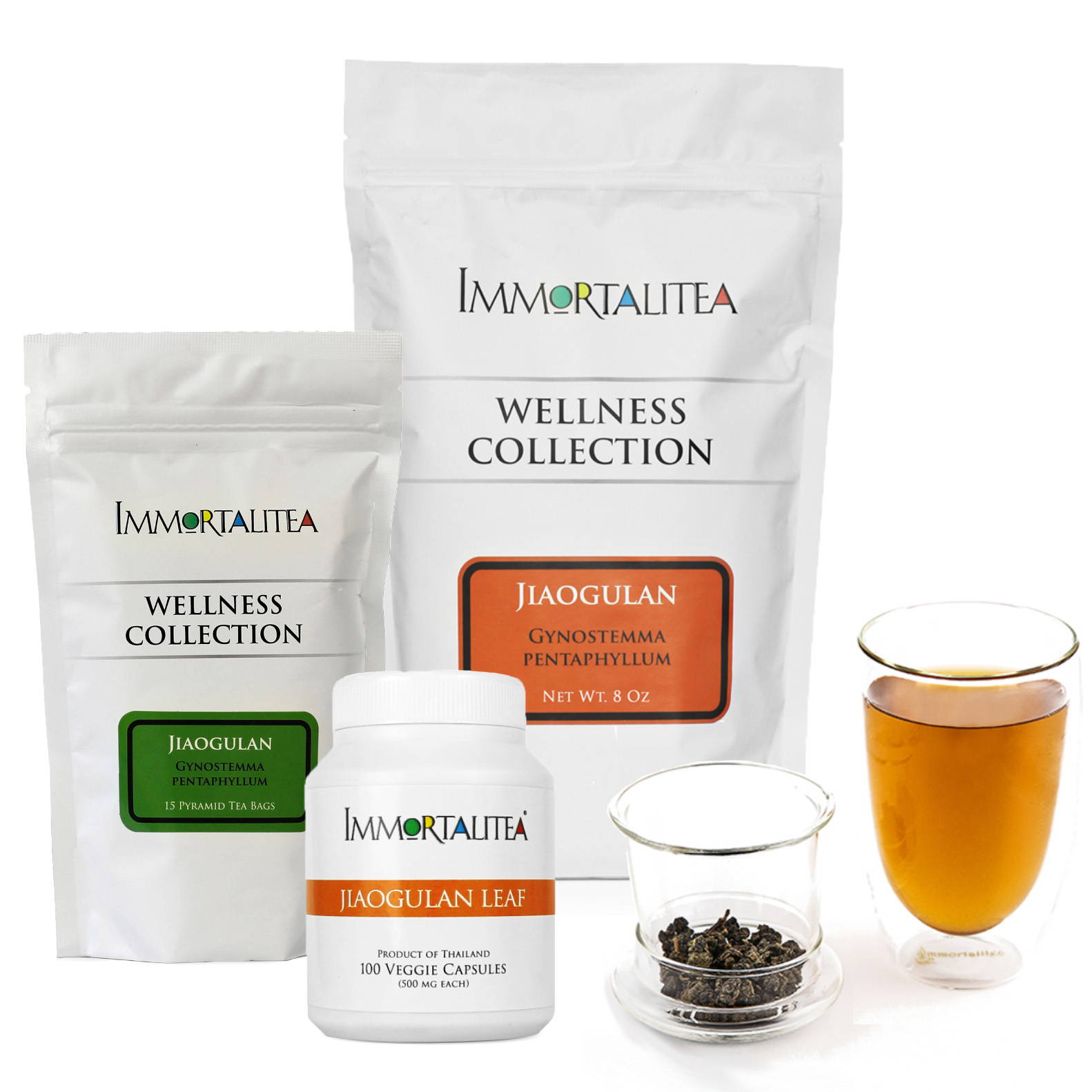 Gynostemma is your go-to herb for fighting fatigue, staying mentally focused, and maintaing healthy blood pressure. With loose tea and the perfect tea brewer for when your at home and teabags and capusles for when you're on the go, you won't miss a step this Summer.
✅ 8 oz Pouch of Gynosteamm Lose Leaf Tea
✅ The Immortalitea Brewing System
✅ 15 Pyramid Teabags of Gynostemma Tea
✅ 1 Bottle of 100 veggie capusles of crushed gynostemma leaf
Retail Price - $77.80
You save: 40%
White Mulberry Sugar-Buster Bundle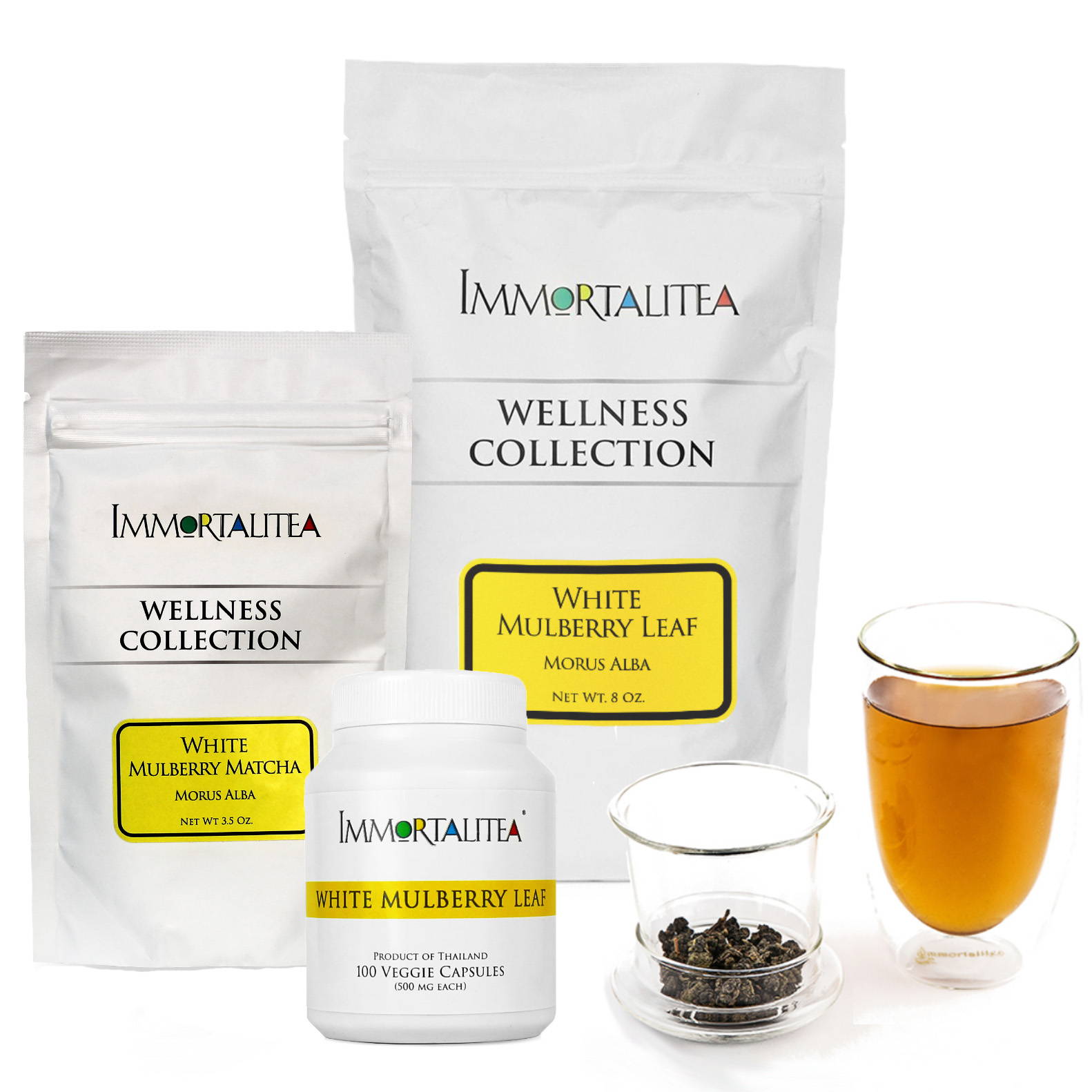 Let's face it, barbeques and vacations are great but they can be disastrous for your diet and blood sugar.

Let our white mulberry teas and herbs be your secret weapon this Summer.
✅ 8 Oz of White Mulberry Loose Leaf Tea
✅ The Immortalitea Brewing System
✅ 3.5 oz of White Mulberry Matcha (perfect for guilt-free baking)
✅ 1 bottle of 100 veggie capusles of crushed white mulberry leaf
Retail Price - $83.80
You save: 40%
---
OUR PEACE OF MIND GUARANTEE
If you you are not happy with your purchase for any reason , just let us know and we'll refund your purchase in full. (Guarantee valid for 60 days from purchase.)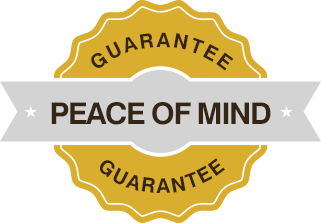 ---
The information provided on our site is for informational purposes only and is not intended as medical advice nor to replace medical advice from your physician.
* Our products have not been evaluated by the United States Food and Drug Administration and are not approved to diagnose, treat, cure or prevent disease.