Regular price
Organic Hibiscus Flower Tea
---
Regular price
Organic Hibiscus Flower Tea
---
I discovered the healing power of hibiscus tea for myself while traveling in Egypt. After 4 and a half hours in blistering heat, our caravan pulled into a palm-lined drive.
Muscles cramped, dehydrated, shivering despite the heat, my head throbbed with the monotonous backbeat of a 70"s Disco hit. I half-fell out of the SUV and followed the boy carrying my backpack inside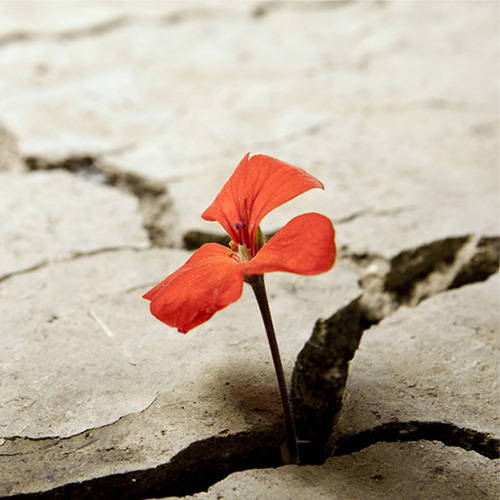 The resort lobby was literally an oasis. Inside, the temperature dropped 20 degrees. I smiled with relief as the owner herself came out to greet us with a tray of bright red drinks. She told me "karkade" was a traditional relief for desert travelers. One sip and I recognized it immediately, iced hibiscus tea. There's nothing else like it.

An hour later, I was back to normal and hibiscus tea was added to my research list. But the story doesn't stop there.
---
 

20,300 STUDIES AND COUNTING…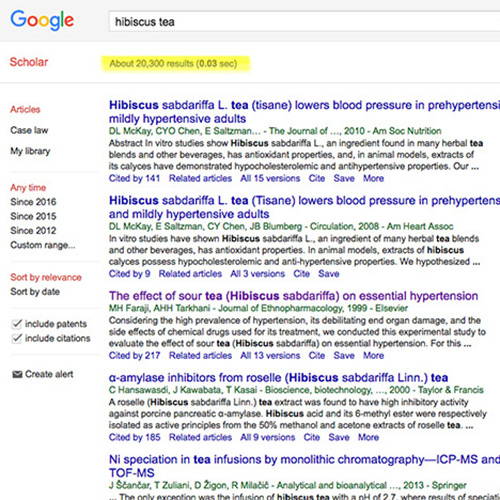 As an herbalist, I knew hibiscus is used in traditional medicine all over the world, from China and India to Jamaica.

But I was shocked by the sheer volume of research available. As of date, there are 20,200 scientific studies published on hibiscus. Hibiscus Tea is one of the most studied healing herbs on the ever AND one of the most powerful.
---
THE MANY HEALTH BENEFITS INCLUDE:
Helping maintain a healthy cardiovascular system¹ (even if you're trekking across the Great Sands of Egypt!),
The highest anti-oxidant levels of any beverage known to man² even more than green tea matcha. which means; a stronger immune system and slower aging,
Fast inexpensive relief for tired and sore muscles, minor aches and pains even sore throats³ without a single drug.
THE LIST GOES ON AND ON.…
1. Journal of Hypertension 2015
2. Nutrition Journal 2010 v.9:3
3. Food Chemistry 2014, Journal of Ethnopharmocology 1991
---
THE SEARCH FOR BEST HIBISCUS ON PLANET EARTH BEGINS
At first, I didn't expect to sell it. You can buy hibiscus tea blends in almost any grocery store. But then a funny thing happened. They were tasty enough but they just didn't make me feel the same.
I decided to sample the top-selling loose varieties. Can I be blunt? They were terrible. Cut and sifted, old, dried beyond recognition. I knew I could do better.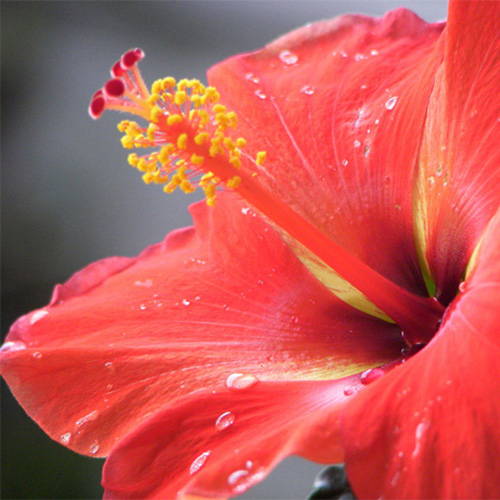 ---
INTRODUCING IMMORTALITEA WHOLE-FLOWER HIBISCUS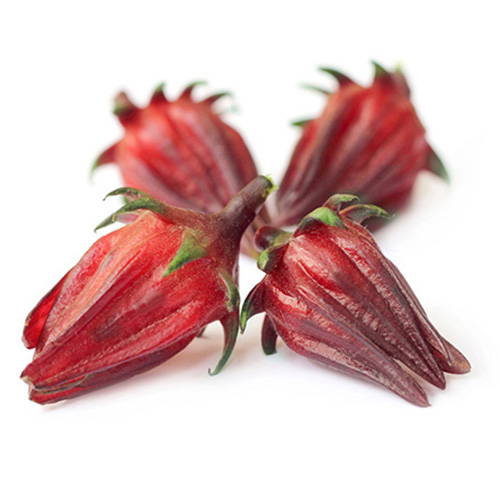 It took me over 6 months but I finally found the perfect hibiscus grown by a community-run farm on the slopes of Mt. Emei in Sichuan province of China. Every year villagers handpick the yet unopened hibiscus flowers. The flowers are sorted and dried with care to preserve the bud intact.
This is labor intensive and time-consuming. In order to fairly compensate all that effort, our hibiscus tea is a bit more expensive. But once you experience these whole flower hibiscus buds opening in your cup, see the intense color and taste the fresh flavor, I think you'll agree it's worth the effort.
---
HERE ARE SOME OF THE THINGS THAT MAKE OUR HIBISCUS SPECIAL;
Whole-flower Hibiscus has more flavor, longer shelf-life, and fewer impurities

Shipped fresh. The big tea companies buy cut and sifted hibiscus by the container load. Its common for it to sit in warehouses for years. We buy a small annual harvest from our community farm in China every year. When that harvest is gone, it's gone.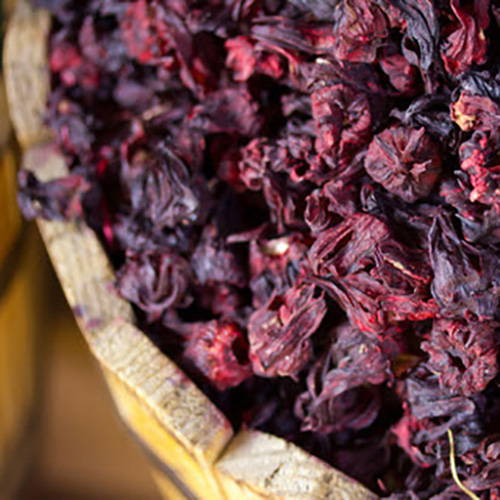 Our whole-flower hibiscus is 100% organic and chemical-free. It grows on an abandoned field a short walk from the village. It's only touched once per year, harvest time. They don't even water it.

Our business is family-run by real people you can trust. We're here to answer your questions and we're customer-centric with free-shipping on orders over $75 and a no-questions-asked money-back guarantee.

My goal, and the goal of every member of my team, is to ensure you become another one of our happy customer who trusts us for their healing herbs year after year.

Oh... And one more thing…our Whole-Flower Hibiscus Tea tastes great!
---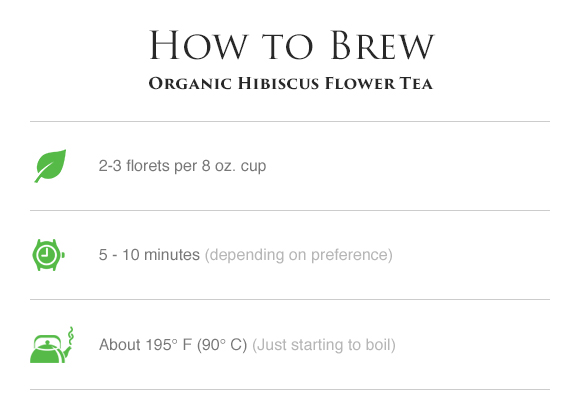 ---
* Our products have not been evaluated by the United States Food and Drug Administration and are not approved to diagnose, treat, cure or prevent disease.
Customer Reviews
teas
Immortalitea
Hibiscus Flower Tea
Hibiscus tea
hibiscus flowers
quality
blood pressure
Hibiscus
companies
tea bags
09/14/2019
Paula C.
United States
Hibiscus tea
Refreshing and my husband loves it!!
08/22/2019
Cynthia N.
United States
Outstanding Hibiscus Tea
This tea is outstanding. The product I received really was the whole flower of the plant, which was easy to see since it is packaged loose (versus tea bags). Hibiscus tea I have ordered from other companies may have had hibiscus flowers in it, but there was no way to tell, because the product I've received from other companies were only in tea bags and were quite powdery. Immortaliteas's product has an extremely robust flavor, which I love, and other hibiscus teas I've had are bland by comparison. One of the reasons I use hibiscus tea is to lower high blood pressure. I am thinking that the quality of Immortalitea's hibiscus tea has more antioxidants and blood pressure lowering properties, because after just a few days of using their product, my blood pressure is noticeably lower than with the other hibiscus products I have consumed. I'm giving the Immortalitea Hibiscus tea a 4-star rating because although the website markets the product as organic, the company is still in the process of getting organic certification for it. When I called and asked about this, they confirmed that they do conform to organic practices and expect formal certification soon. I am looking forward to giving this product a 5-star review once they get their certification.
08/03/2019
Janiree B.
United States
Organic Hibiscus Flower Tea - Delicious & Healthy
I am in love with this Hibiscus Tea! The flavor is wonderful, slightly tart but not bitter. I add a little Splenda, and it's simply delicious and refreshing either hot or cold. When you open the bag, the aroma is delicious! The bag is large with whole Hibiscus flowers and petals. No debris or extras. Clean with no grit. I ordered this for my blood pressure as well. My doctor wants to put me on BP meds, but they make me feel exhausted as I have Hypothyroidism as well. My BP had been running about 130/88. I drink 16 oz in the morning and 16 oz before bed. My BP is now running 117/75. I'm thrilled, and I don't have the exhaustion that BP meds give me. No caffeine so I don't have to worry about it disrupting my sleep. I highly recommend this Hibiscus tea, and I will definitely order again.
07/23/2019
Karen W.
United States
Hibiscus tea
Love this tea. Only kind my husband likes iced. We mix it with loose leaf peach tea. Yummmmm.
07/13/2019
Eugene G.
United States
Organic Hibiscus Flower tea
I like the organic Hibiscus Flower tea that I bought from you. The package size is excellent. I ran out of it several months ago that I had purchased from you in the past. so I bought some in tea bags, that I did not like as well, i had to use a lot of them. I like to mix the Gymnostemma pentaphyllum ( loose leaf that I get from you) w/the Hibiscus flower (roselle) + other teas roasted dandelion, hawthorne berries, ginger, Tulsi,horsetail,& Rooibus that I put in a glass jar in the sun to make sun tea. The ginger is increased in the winter, and less in the summer, the Jiaogulan give all the sweetness that I can tolerate in a drink.. We grow Hibiscus the Roselle type in our nursery & could save the flower calyx for tea, but as busy as I am I prefer to buy yours.
---
The information provided on our site is for informational purposes only and is not intended as medical advice nor to replace medical advice from your physician.
* Our products have not been evaluated by the United States Food and Drug Administration and are not approved to diagnose, treat, cure or prevent disease.