Regular price
White Mulberry Leaf Capsules (100% Morus Alba)
---
Regular price
White Mulberry Leaf Capsules (100% Morus Alba)
---
AMERICA'S TOP HEALTH EXPERT "DISCOVERS" WHITE MULBERRY LEAF
In 2014 I received a voicemail from a customer who'd ordered our White Mulberry Leaf tea. When I returned her call, I was surprised to have the phone answered, "Props Department, The _______ Show".
The order was from the top rated daytime health program in the world. (Out of respect for the show's trademark policy I won't name the specific show.)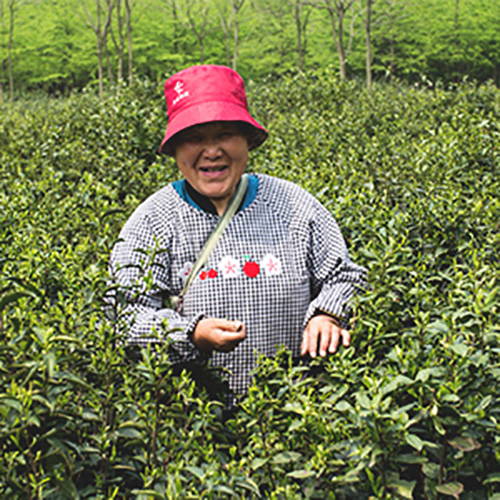 They explained the show was featuring White Mulberry Tea and they needed our tea fast.
A few short weeks later, TV's most popular health expert was hailing the discovery of the next "Superfood". The world had just discovered one of my favorite teas, White Mulberry Leaf Tea.
---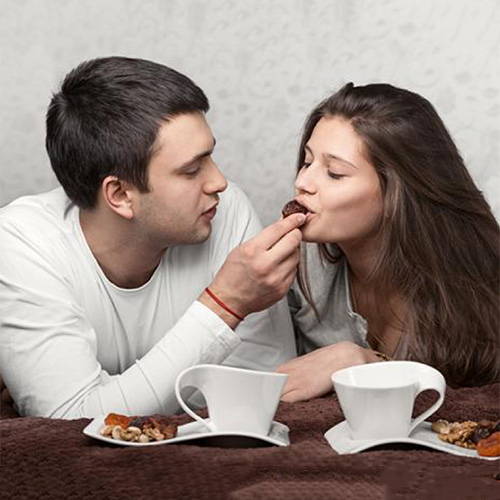 I've recommended White Mulberry Tea to my customers and clients for over a decade and I've followed the research with great interest. In general, I think TV tends to over-hype. But the famous doctor was right to call White Mulberry a "Superfood".
Here's why;
You Could Enjoy Desserts Guilt-Free Again. White mulberry leaf contains a sugar blocking compound called DNJ. This isn't carte blanche to binge on sweets and desserts. But it is a big leg up if you are concerned about your dietary sugar absorption. Traditional Chinese Medicine, Indian Ayurveda and modern research all agree.
---
IMMORTALITEA'S

EXPERIENCE MAKES A DIFFERENCE
After White Mulberry Tea was "discovered" by that famous TV doctor, new companies sprang up selling White Mulberry Tea. But not all white mulberry teas are created equal,
Here's why;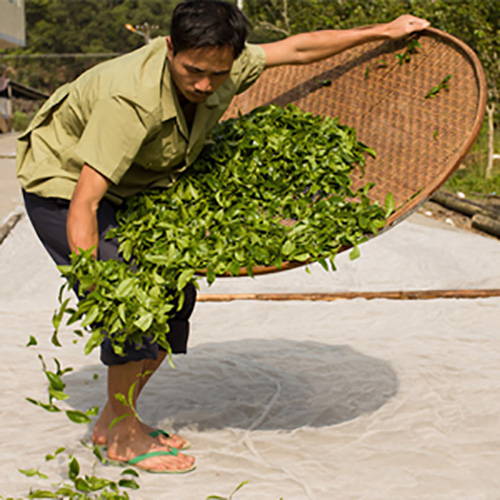 Harvested Exclusively From Young Growth – We maintain our white mulberry fields at a standard sapling height of 3.5 ft. Each time we harvest we leave the large leaf under-growth to keep the tree strong and healthy and save only the youngest top leaves for our tea.

Processed By Hand for Maximum Flavor and Potency - Over the last 12 years, we've worked directly with the Agriculture Ministry of Thailand to train local famers in a 7-step hand-labor process that produces the purest, most potent and best tasting White Mulberry Tea on planet Earth.

Absolutely Fresh – Our small-farm business model means we can harvest several times per year and process the tea immediately exclusively for Immortalitea. For you, this means a super-fresh and potent herbal tea. Did you know improperly processed white mulberry leaf is toxic to humans and that 90% of white mulberry leaf is grown to feed livestock? Don't fall for White Mulberry Tea companies who "discovered" white mulberry leaf on TV.
Our experience really does make a difference!
---
---
* Our products have not been evaluated by the United States Food and Drug Administration and are not approved to diagnose, treat, cure or prevent disease.
Customer Reviews
Filter Reviews:
products
Immortalitea
health
Cindy
Statins
cholesterol
leaf capsules
them.
triglycerides
White Mulberry
11/25/2019
Dru G.
United States
Setting a new habit
Herbal supplements like White Mulberry do not have instant dramatic results. Also, learning to integrate a new supplement into my regimen takes time. Generally enjoying good health, I am looking forward to the long-term results of underlying health benefits as described by Ralph, and have been very impressed with his down-to-earth frank discussions of Immortalitea's products. Information that he shares indicates well-researched conclusions. His explanation of when to take these capsules (right before eating) was very helpful and makes sense. Prevention of maladies such as diabetes and respiratory illness make for longevity and improved quality of life as we age.
Convenient and pure
I chose this brand because it is pure tea leaves. The only other ingredients listed are the vegetable capsules and water ! I keep a supply with me for when I eat out or am away from home. Superior quality and convenient!
04/25/2019
Donna S.
United States
100% Tea no fillers!
Love this product! I will purchase again! Immortalitea has excellent customer service :)
03/25/2019
Delissa C.
United States
My First Order
I recently ordered the white mulberry leaf capsule and I am not sure if I paid attention prior to ordering, however I was happy to see that there were no unnecessary ingredients added.
12/31/2018
Connie B.
United States
White Mulberry Leaf Capsules
NO Statins!! My cholesterol was somewhat elevated, but I was determined NOT to use statins. My friend Cindy told me that she had lowered her triglycerides and cholesterol significantly by using the White Mulberry leaf capsules. I decided to try them.We are over medicated, and the painful leg cramps I experienced with statins convinced me that I was not going to try that again. When I had my first blood work done the following year after using the capsules, the bad cholesterol was down slightly, and the good up. I upped my capsule use to 3/day. It made a difference. I LOVE the way I feel. I got my brother to try them. I feel like I am creating good health by avoiding medication, and these capsules are an essential part of my vitamins along with an extremely healthy diet.
---
The information provided on our site is for informational purposes only and is not intended as medical advice nor to replace medical advice from your physician.
* Our products have not been evaluated by the United States Food and Drug Administration and are not approved to diagnose, treat, cure or prevent disease.