Regular price
Gynostemma pentaphyllum (Jiaogulan) Capsules
---
Regular price
Gynostemma pentaphyllum (Jiaogulan) Capsules
---
DISCOVER THE CHINESE IMMORTALITY HERB SO POWERFUL...
The Chinese kept it secret for over 2000 years — Jiaogulan (gynostemma pentaphyllum)
Following the first Chinese nationwide census, demographers noted an unusually large number of people over age 100 in two Southern provinces. After years of study, the researchers discovered the locals had been keeping a secret. Instead of regular green tea, the locals drank an herbal tea they called, "southern ginseng" or "the immortality herb." Today in China it is called "Jiaogulan" and in the West, we call it, "Gynostemma."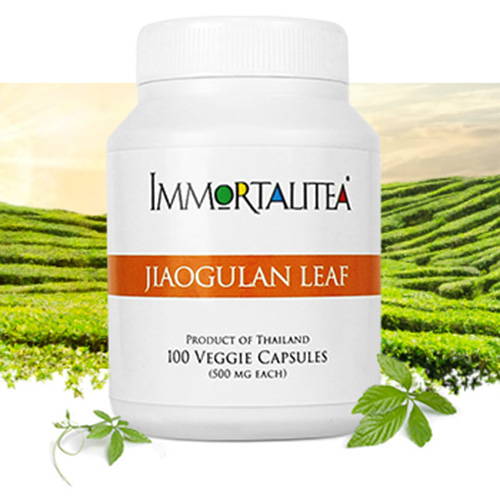 Since then over 5,660 scientific studies prove the amazing longevity and health benefits of jiaogulan. No other herb does so much.
---
THE SECRET IS FINALLY OUT
And it will change your life - here's why:
Improve your circulation to sleep like a baby and start your day with so much energy your grandkids can't keep up with you, even if previously you haven't had a good night's sleep in years. (You may even find that sleeps not the only thing in the bedroom that's improved.)

Stop forgetting where you parked your car and feel the brain fog finally lift.

Supercharge your immune system and power through Winter without a care in the world.

Support healthy blood pressure and cholesterol levels with no adverse side effects

The list of scientifically proven health benefits continues to grow
---
PEOPLE TRUST IMMORTALITEA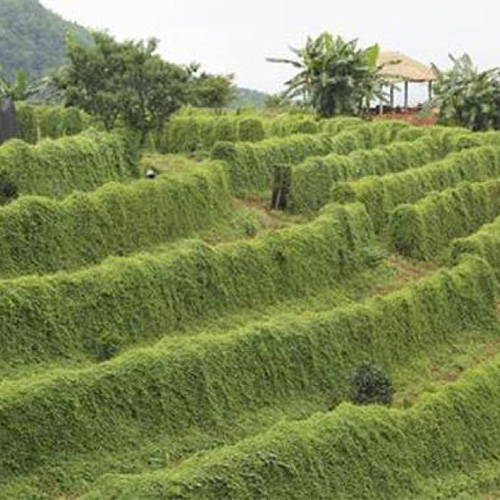 I founded our family-run business in 2004 to introduce jiaogulan to the world. Our company name, "Immortalitea" has become synonymous with "jiaogulan." Since then, other companies have "discovered" jiaogulan but I'm confidant ours remains the best in the world.
Our jiaogulan is grown sustainably on small farms. We work directly with farmers to make sure our jiaogulan is grown according to strict organic, chemical-free standards. Our teas aren't grown by some anonymous corporate supplier. It's grown by friends we've known for years.

Our jiaogulan is high-mountain jiaogulan from some of the purest soil in the world. We grow on raised trellises to eliminate the need for chemical pesticides and maintain purity.

Our business is family-run by real people you can trust. We're here to answer your questions and we're customer-centric with free-shipping on orders over $75 and a no-questions-asked money-back guarantee. My goal and the goal of every member of my team is to ensure you become another happy customer who buys from us for years to come.
---
* Our products have not been evaluated by the United States Food and Drug Administration and are not approved to diagnose, treat, cure or prevent disease.
Customer Reviews
communication
bottle
reps
effects
company
02/27/2019
SHAWN G.
United States
Still too early to tell.
Am going to continue using for at least 2 months to fully evaluate the effects. Very satisfied with the company and its reps. Excellent communication. Am going to order another bottle in a couple weeks.
11/07/2018
EMMA S.
United States
SATISFIED!!!
I felt so much better after three days use!
10/29/2018
Sharyl F.
United States
Effects of gynostemma
Mixed with berberine it has had a perfect impact!
TB
08/20/2018
Terry Bridges
Mesa, AZ USA
Great product
I have been buying from Ralph for over 10 years. Jiaogulan has greatly improved my health and over all well being. When I have gone periods without it, I can certainly tell the difference. I am so grateful for the care that goes into making a quality product, we the customer benefit greatly. I recover from everything, even fatigue quicker with regular consumption of Jiaogulan. I even put the loose leaf in my smoothies.
05/19/2018
hollie n.
United States
4 months
I've been taking this product for about 4 months now I haven't really noticed much of a change other than the fact that my pocketbook is a little less$$ But I haven't given up hope I have continued to purchase and I have decided to stick it in there and see if I notice any changes my hair hasn't stopped falling out my blood sugars aren't any different my moods are pretty much the same but I have been sleeping better so I guess that's somewhat of a change.
---
The information provided on our site is for informational purposes only and is not intended as medical advice nor to replace medical advice from your physician.
* Our products have not been evaluated by the United States Food and Drug Administration and are not approved to diagnose, treat, cure or prevent disease.