Regular price
White Mulberry Matcha
---
Regular price
White Mulberry Matcha
---
KUWACHA - THE NATURALLY CAFFEINE-FREE MATCHA
While there are many health benefits to green tea matcha, including powerful anti-oxidants and appetite suppressing catechins, the last thing most Americans need is another source of caffeine. Fortunately, there is a less well-known caffeine-free alternative from Japan, Kuwacha.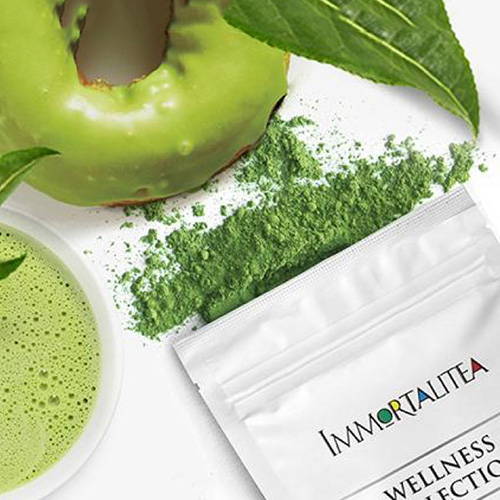 Kuwacha is powdered white mulberry leaf and it is brewed and tastes similar to matcha. However, it has even more health benefits and is 100% naturally caffeine-free.
---
SUGAR-BLOCKING POWER - DNJ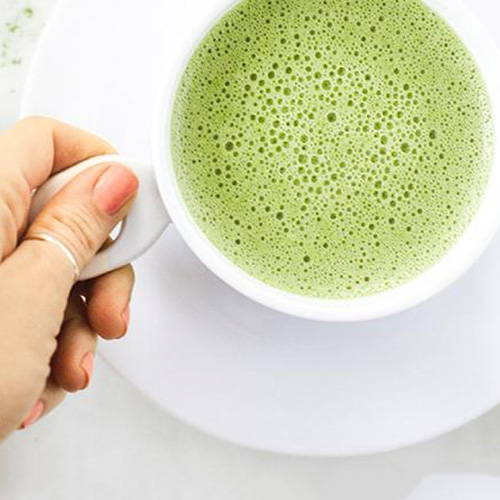 Harness the sugar-blocking power of DNJ - Health advocates excited about white mulberry leaf because it is rich in a compound called "Deoxynojirimycin" (DNJ). Research shows that DNJ is a potent inhibitor of the enzyme glucosidase.
Glucosidase is the enzyme your body uses to break down sugar molecules so they may be absorbed into your blood stream. With glucosidase inhibited, a significant portion of the sugars you consume pass right through you instead of making a bee-line for your hips.
---
INDULGE IN YOUR FAVORITE BAKED GOODS GUILT FREE
White mulberry matcha can be baked right into many popular desserts adding not only flavor and bright color but the sugar blocking power of DNJ. It's not carte-blanche for people watching their weight or managing their blood sugar, but it does make the occasionally indulgence a lot healthier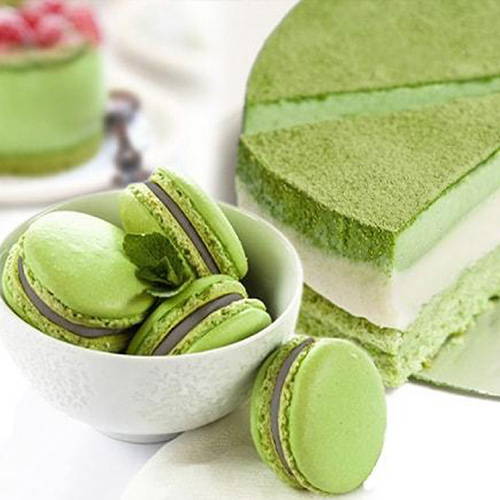 ---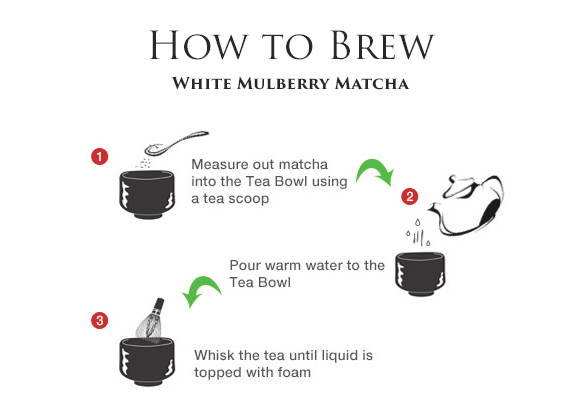 ---
* Our products have not been evaluated by the United States Food and Drug Administration and are not approved to diagnose, treat, cure or prevent disease.
Customer Reviews
Reviews (21)
Questions (0)
05/31/2018
Rafael J.
United States
New to mulberry tea, enjoying it.
It tastes very good and has a beautiful bright green color. Tastes a lot like regular matcha but without the bitterness and caffeine. Excellent quality. I've only had it a week or two and I can't say yet if I feel benefits with regard to carbs/sugar at meals. Some sleepiness? But I'm not sure. (I'm not diabetic as far as I know, but I probably consume more carbs and sugar than I should, even though generally only in the more healthy forms.) Not sure when it's best to drink, but I think I read somewhere that an hour before meals is good. So been drinking around 30-60 minutes before meals. Since the instructions say a serving is one teaspoon and that I think mulberry tea can be steeped 3 times, I've been taking a third of a tsp for each meal instead of re-steeping. Does that make sense anyone? I have a good feeling about this tea.
Delicious Tea
Loving it! Much better than the green tea, no bitterness at all. Sipping it on my meal and somehow it felt relaxing. Also, I slept good for the first time. \ I will order it again and will recommend to my friends.\ \ Thank you Mr. Ralph! What a great product
Tasty green tea
This is my favorite matcha powder. Smooth and not bitter. Love it! The mulberry leaf tea is wonderful as well!
Happy to hear you're enjoying it so much, Laura! Thank you!
Excellent Matcha
Love this white mulberry matcha. Tasted like green tea matcha but without caffeine which is awesome for me since I usually drink coffee in the morning and really don't want to add in too much caffeine during the day. I'm glad that I can enjoy this matcha without worrying too much caffeine!!
I'm so happy to hear you're enjoying the Matcha, Yunwei :) Thank you for sharing.
My morning ritual
I start each day with a hot cup of white mulberry matcha. Quick to make and so delicious, not to mention the health benefits!
---
The information provided on our site is for informational purposes only and is not intended as medical advice nor to replace medical advice from your physician.
* Our products have not been evaluated by the United States Food and Drug Administration and are not approved to diagnose, treat, cure or prevent disease.