Regular price
Sale price
Tea for One Brewing System
---
Regular price
Sale price
Tea for One Brewing System
---
Finally, your expensive loose-leaf teas get the respect they deserve.
Real tea lovers prefer premium loose-leaf teas. But brewing them can be a hassle, especially one serving at a time. Those cute silicon infusers are a mess to fill, drain and keep clean and release dangerous chemicals when heated. Metal infusers stain and leave a metallic taste.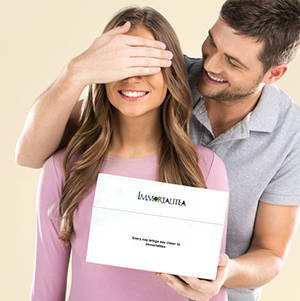 At Immortalitea we know tea. Our hand-blown glass tea brewing system is both beautiful and functional.
---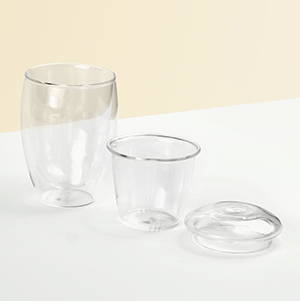 Designed to just work
Keeps hot beverages 67% warmer without burning your hands - The double-walled design insulates your beverages and protects your hands

Infuse high quality loose leaf teas like a pro – The drop in glass infuser is easy to filll and clean and spacious enough to allow your tea to open fully.
---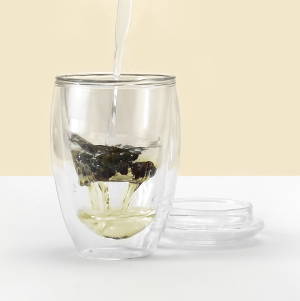 No mess between steepings – Our glass lid keeps your tea warm while brewing but it also does double duty as a saucer for the infuser between steeping.  
(Note: This infuser is not designed for finely milled teas or coffee. They will brew fine but may clog the infuser.)
---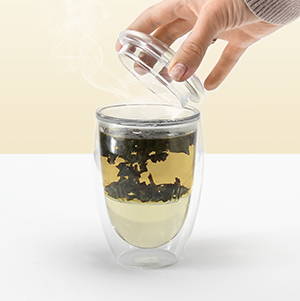 Tea is a sensory experience.
Tea lovers know it's not just about the taste. Gourmet teas are meant to be enjoyed with all your senses. Our crystal-clear double walled design allows you to watch your gourmet teas open and observe the color as the brew.
 
---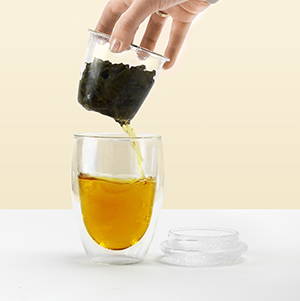 Lift the infuser out and set it in the lid. The cup itself is specially shaped to capture the aromas to be savored when you sip your tea. The double-walled design allows you to enjoy the warmth without burning your hand.
---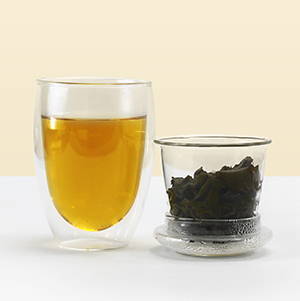 The perfect system for brewing a perfect cup of tea.

We're a family-owned tea company and we know a thing or two about brewing a great cup of tea. Every person in our office has one of these on his or her desk.
---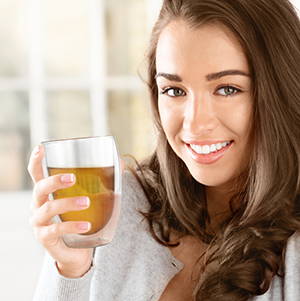 Our system has been much copied since we introduced it, but no one pays as much attention to the details as we do. The shapes of the cup, infuser and lid are all carefully considered to make brewing loose-leaf teas a joy at home or in the office.
 
Even the box is designed to communicate the message that tea is a gift from nature to be treasured. We hope you'll try our tea brewing system.
Every cup brings you closer to Immortalitea.
---
* Our products have not been evaluated by the United States Food and Drug Administration and are not approved to diagnose, treat, cure or prevent disease.
Customer Reviews
Write a Review
Ask a Question
Filter Reviews:
teas
Customer Service
Immortalitea
cups
order
tea glass
email
touch
tea cup
stars
07/12/2020
Tina J.
United States
Super happy with infusers!
The first shipment of glass infusers arrived broken. Immortalitea immediately shipped a new set without complication. The next arrived unbroken. I do wish they had a better packaging system. Despite this, the glass infusers do not seem overly delicate. They stand up to dishwasher well. They are elegant and not hot to the touch when drinking from them. They make a beautiful gift! I like how you can see the tea infusing, unlike infusers which are not clear.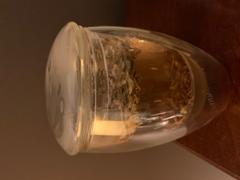 04/27/2020
Jan B.
United States
Beautiful, Versitle Tea System
Itʻs a high-quality product. I love the double wall construction of the tea cup. For bulk tea, this is far simpler and cleaner than using the tea ball I had been using. Just put tea in the glass insert, pour in hot water, wait a few minutes and take out the insert, which also makes it easy to re-use tea. For certain teas like hibiscus, I set the insert aside and the next day add a few more dried flowers to the day-old tea in the insert. Works great. But the best aspect of this system for me is that the insert, by chance, fits two other larger cups I sometimes use for tea, including a stainless mug I take with me when Iʻm out on the road.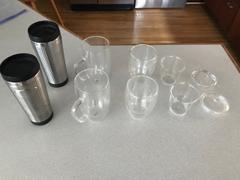 04/20/2020
Courtney Y.
United States
2 broken cups
I decided to give 4 stars because the product itself is good. I have used the brewing system before and when mine fell and broke, I decided to order another plus an additional one as a backup. When the order arrived, one of the inserts was shattered. It was impossible to get ahold of someone on the phone, although I did leave a message and got an email back stating that they would send me a new one and assured me that it shouldn't happen again. Lo and behold the second one arrived completely shattered and packaged horribly in a super thin cardboard box in a bubble mailer envelope. These should be packaged properly in a thick box with bubble wrap to protect the product. I was able to finally just get a refund although I was disappointed because I would have liked to have the cup. After 2 arriving broken, I am going to hope that my current one doesn't break as I likely won't be ordering again.
02/16/2020
William Q.
United States
Tea for one and jiaogulan tea
The tea for one system is wonderful I use it twice a day. I have it on my desk at work and I am going to buy another one for home. The fact that it is glass and not plastic is the key element for health in brewing tea. Now the Jiagulan tea I purchased is fantastic, I cannot say enough about the taste. I have bought other jiaogulan brands before but none compare with the natural sweetness of this your product. Thank you for your commitment to quality. yours truly Vito Quattrocchi
02/10/2020
Cara S.
United States
I love it so far!
I was referred to this product from a friend and I'm glad I bought it during the sale! I'm really enjoying it. I haven't used it as much for loose leaf but the times I have, it worked just as it should. I'm very careful with it- as I think we should with any delicate glass item so no problem on that front!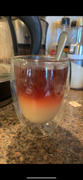 ---
The information provided on our site is for informational purposes only and is not intended as medical advice nor to replace medical advice from your physician.
* Our products have not been evaluated by the United States Food and Drug Administration and are not approved to diagnose, treat, cure or prevent disease.